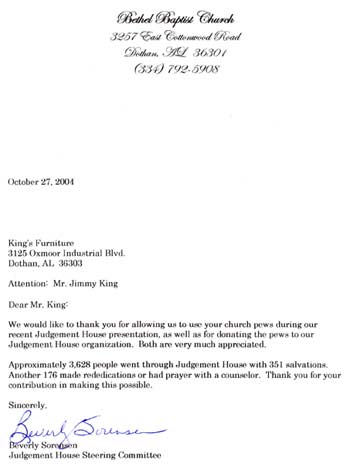 Bethel Baptist Church, a local church, contacted us about pews for their recent Judgement House presentation.  We gladly donated the pews for the great work their doing in our community!
Dear Mr. King:
We would like to thank you for allowing us to use your church pews during our recent Judgement House presentation, as well for donating the pews to our Judgement House organization. Both are very much appreciated.
Approximately 3,628 people went through Judgement House with 351 salvations.  Another 176 made rededications or had prayer with a counselor.  Thank you for your contribution in making this possible.
Sincerely,
Beverly Sorensen
Judgement House Steering Committee